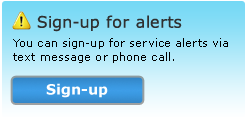 Fayson Lake Water Company
Fayson Lake Water Company News Letter
April 3, 2018
.

RATE CASE WRITTEN COMMENTS
Members of the public may submit written comments to the Board of Public Utilities with respect to the current pending rate case until June 30, 2018. Those written comments can be mailed to BPU Docket WR17101041, Aida Camacho-Welch, Secretary, N.J. Board of Public Utilities, 44 South Clinton Avenue, PO Box 350, Trenton, N.J. 08625-0350 or can be emailed to "bpu.comments@bpu.nj.gov" being sure to include the docket number WR17101041 and the company name Fayson Lake Water Company in the Subject line.
Comments may be submitted to the Office of Administrative Law, PO Box 49, Trenton, N.J. 08625-0049 being sure to include the company name and docket number PUC 16181-17. If a signature receipt is needed for certified mail, commercial carrier or other delivery method you may use 3444 Quakerbridge Road, Quakerbridge Plaza, Building 9, Trenton, N.J. 08619.
Fayson Lake Water Company